上海淞江减震器集团有限公司是一家研发、生产、销售、服务一体的集团性企业,是专业设计、研发、制造、加工及销售各类减震器的重点骨干企业;在石油、化工、冶金、电力、建筑、热力、供水等行业具有很高的知名度及影响力,产品一直供不应求,畅销国内外市场。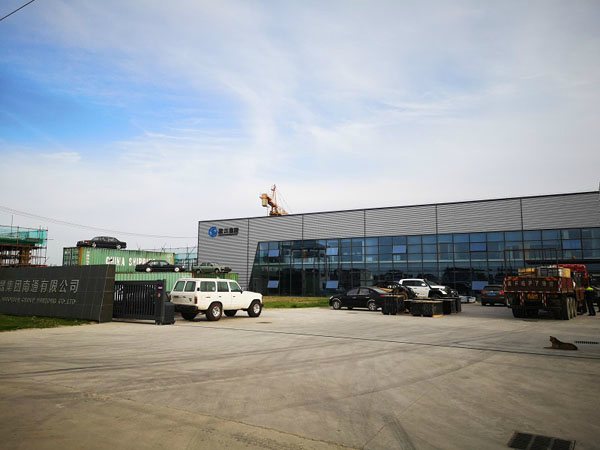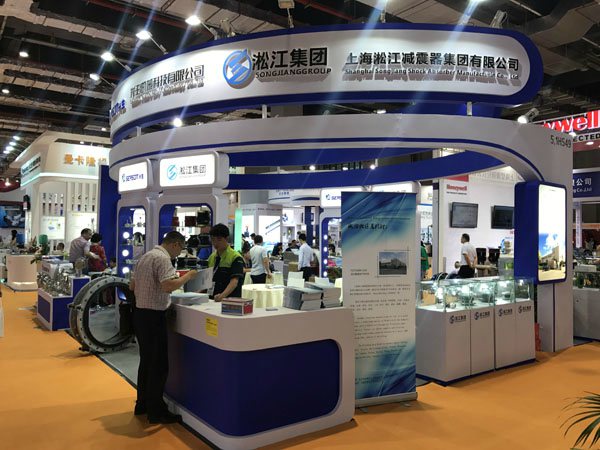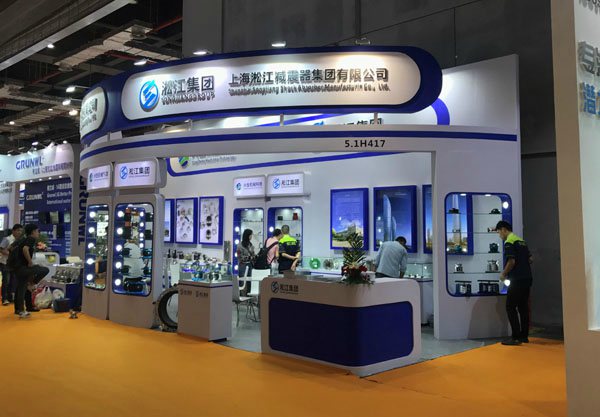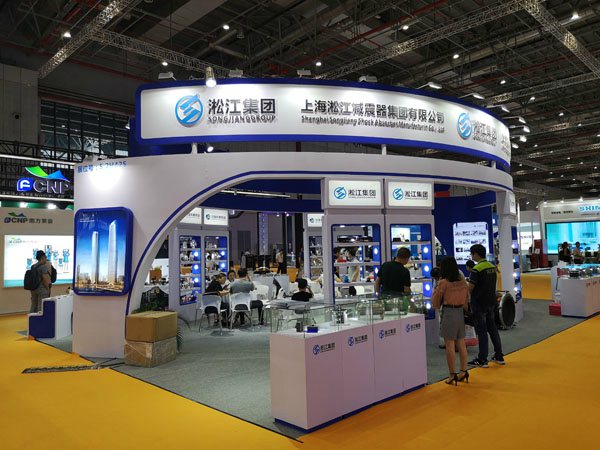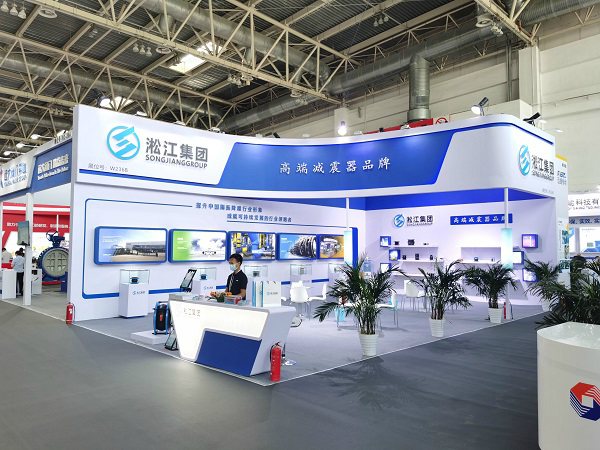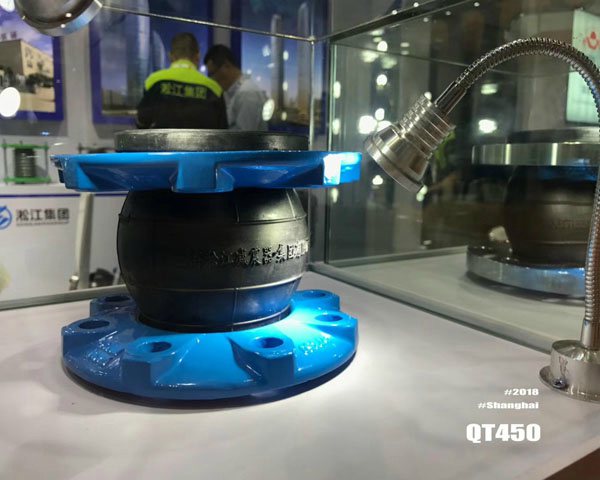 本厂技术力量雄厚,生产设备齐全,具有研制和生产各种减震器生产能力,拥有先进的实验设备和完善的检测手段。我厂是橡胶接头行业通过TS压力管道生产许可企业,TS编号:TS2731B90-2020,并已通过ISO9001-2015国际质量体系认证、OHSAS18001职业健康体系认证、ISO14001环境管理体系认证、上海市企业安全生产标准证书、上海浦东水务集团合格供应商证书、食用级橡胶接头检测报告、涉水批件等资质证书;2019年成功为中国商用飞机C919配套橡胶接头;本厂充分利用多年的设计、生产经验,对产品进行优化组合,力求质量稳定。所生产的产品包括:可曲挠橡胶接头、弹簧减震器、橡胶减震器、吊架减震器、不锈钢金属软管、波纹补偿器、减震台座、汽车减震器等,产品销售面向国内外,适用于各类水泵、风机、空调机组、发电机组、柴油机组、压缩机组、音响、冲床、动力试验台、消声室等基础减振以及各类管道、空调箱、风机盘管、轴流风机、风管等吊装减振。
淞江集团2017年在南通市双甸工业区投资1.2亿建设"年产120万件减震器项目",2018年12月建设完毕并搬迁至南通工厂;新工厂引进大量自动化智能设备,主要包括自动配料机、自动投料机、自动炼胶机、数控下料机、数控切料机、自动成型机、自动硫化机、加工中心、数控车床、数控钻床、数控铣床、自动包装机、自动缠绕机、自动缠膜机等;南通工厂拥有自己的检测中心,主要检测设备有3升密炼机、6寸开炼机、橡胶硫化仪、万能拉力机、低温测试仪、高温测试仪、耐磨检测仪、硬度检测仪、水压测试机、爆破试验机、疲劳试验机、光谱仪、氯离子检测仪、模拟震动试验台等检测、试验设备。
上海淞江减震器集团有限公司以质量第一,信誉至诚立足市场,以用户至上,和谐共赢为办厂宗旨,不懈努力,加倍奋斗,为新老客户提供更新更好的产品和服务,为客户创造价值。
Shanghai Songjiang shock absorber Group Co., Ltd. is a group enterprise integrated with R & D, production, sales and service. It is a key backbone enterprise specialized in design, R & D, manufacturing, processing and sales of various shock absorbers. It has a high reputation and influence in petroleum, chemical industry, metallurgy, electric power, construction, heat, water supply and other industries. Its products have been in short supply and sold well in China External market.
The factory has strong technical force, complete production equipment, research and production capacity of various shock absorbers, advanced experimental equipment and perfect detection means. Our factory is a rubber joint manufacturer with TS pressure pipe production license, TS No.: ts2731b90-2020, and has passed iso9001-2015 international quality system certification, OHSAS18001 occupational health system certification, ISO14001 environmental management system certification, Shanghai enterprise safety production standard certificate, Shanghai Pudong water group certificate of qualified supplier, edible rubber joint test report, involving Water approval certificate and other qualification certificates; in 2019, it successfully matched the rubber joint for C919 commercial aircraft of China; our factory made full use of many years of design and production experience to optimize the combination of products and strive for stable quality. Our products include: flexible rubber joint, spring shock absorber, rubber shock absorber, hanger shock absorber, stainless steel metal hose, corrugated compensator, shock absorber pedestal, automobile shock absorber, etc. our products are sold to all kinds of water pumps, fans, air conditioners, generator sets, diesel sets, compressor sets, acoustics, presses, power test beds, silencing Room and other foundation damping as well as all kinds of pipes, air-conditioning boxes, fan coil units, axial-flow fans, air ducts and other hoisting damping.
In 2017, Songjiang Group invested 120 million yuan in the "annual output 1.2 million shock absorber project" in shuangdian industrial zone of Nantong City, which was completed and moved to Nantong plant in December 2018. The new plant introduced a large number of automatic intelligent equipment, mainly including automatic batching machine, automatic feeding machine, automatic rubber mixing machine, numerical control blanking machine, numerical control cutting machine, automatic molding machine, automatic vulcanizing machine, processing center CNC lathe, CNC drilling machine, CNC milling machine, automatic packaging machine, automatic winding machine, automatic film wrapping machine, etc.; Nantong factory has its own testing center, the main testing equipment is 3-liter internal mixer, 6-inch open mill, rubber vulcanizer, universal tensile machine, low temperature tester, high temperature tester, wear-resistant tester, hardness tester, water pressure tester, blasting tester, fatigue tester Labor testing machine, spectrometer, chloride ion detector, simulation vibration test bench and other detection and test equipment.
Shanghai Songjiang shock absorber Group Co., Ltd. takes quality first, credit standing on the market, customer first, harmony and win-win as the tenet of the factory, makes unremitting efforts and redoubles efforts to provide new and old customers with newer and better products and services and create value for customers.